BUTTERFLY SONG
VIDEO
LOOKS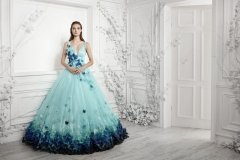 Normal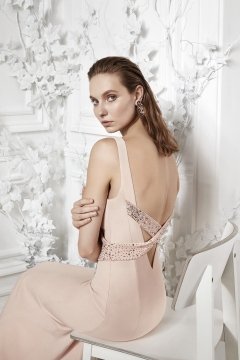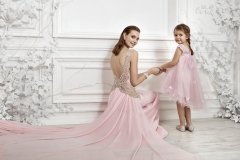 BUTTERFLY SONG
A miraculous butterfly that gently slips out of its cocoon and joins the thrill of spring...Full of enthusiasm, hope to fit excitement and beauty enough for hundreds of years into its 24-hour short life...
So happy to wear the most passionate colors of nature for a day ...
Because it feels that the marks it leaves will last a lifetime ...
The tiny breezes generated from each flap of wings will turn into a storm somewhere. Its song and elegance will be overtold forever.
Alchera's Spring - Summer 2017 Collection "ButterflySong" eternalizes the fascinating colors and lightness of daytime butterflies, the majestic weight and lightening dance of night butterflies in the most special moments of our lives.
Alchera dresses, every detail of which is enlivened with handicraft, bring the song and dance of the butterfly to the timeless beauty of the fairy tale world.
Porcelain blue, vanilla ecru, dusty pink or dragon red...
Dizzying colors of butterflies meet pearls, crystal stones, elegant embroideries lasers and brocades and bring life to elegant touch of ''SilkyTouch'' fabrics in the new collection of Alchera.
Enriched with lace, crepe, guipure or sequin tissues, it transforms the song of the butterfly to the music of celebrations that will be never forgotten. .
BACK TO TOP